When the movie came out in the 80s, I remember that everyone was extremely interested in watching it. Of course, that was not a movie for me and I was sadly supposed to watch Labyrinth, which became a chain-view of 20 times in few days.
Nevertheless, it was just few years ago that I had the occasion to view the movie and I thought it was really beautiful. Plot, characters, a fantastic Sean Connery, the setting: it was just great and being an historical setting, it was plinging the right chords for me.
However, I haven't yet read the book. Strangely enough, since usually, if Mattias have been watching a movie, I have been reading the book of it. But here I was completely blank.
Thanks to a present, though, I finally got hands over it, in Italian of course (while Mattias had already read it in Swedish).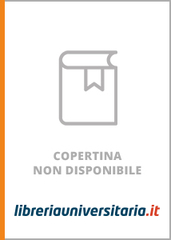 Must say that it was not the fastest reading I have ever done, and this can be of course due to several reason, but the book has a slow start (the author admits to have the first 100 pages to be quite deadly and decided to keep them as such although the editor recommended him to change them) and there and then, in the middle of the historical regressions, it was hard to keep track of all the facts.
Indeed, the book is incredibly complex, with the historical plot mixed with the novel itself mixed with the everything-but-trivial characters and the quite tough language.
I must confess I was losing myself in certain points, longing more for the detective part, which at the end can't be distinct that much from the setting/context.
One might come at the end and be very surprise of it. And I was. I was trying to remember the movie all the time and that helped for visualizing the scenario and give a more round taste to the setting, but there was really little in common between the two stories, in a certain sense.
A brilliant book, demanding a lot for the reader, but that will not let him down if he will manage to reach the end and understand at least some part of the several messages, stories and characters.